Diário de Campanha: a reflexão...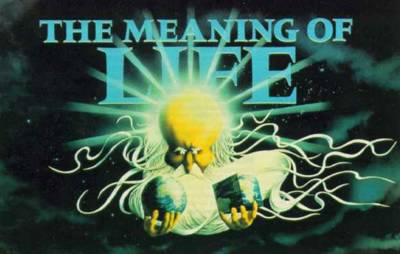 Reflectindo sobre o dia de amanhã, veio-me à cabeça a paródia (um pouco bergmaniana) dos Monty Phyton sobre a chegada da morte a uma casa de família. Será isto a mera representação do que se passará hoje em casa dos perdedores de amanhã? Repare-se que nunca há derrotas, nos discursos eleitorais. Não quererão os políticos assim enganar a "morte"?
(Excerto dos Monty Phyton,
The Meaning of Life
, 1983)

"[Ingmar Mergman now takes over the direction of the film and re-invokes one of his greatest triumphs on a low budget. Bare windswept trees starkly silhouetted against the... oh you know. Lots of good sound effects, too: howling wind, howling dogs, howling sabre-toothed field mice. Suddenly we see the Grim Reaper. He is hooded, in a black cloak with a sackcloth jock-strap, and bearing... a scythe.]
[He materializes outside a lowly cottage and strikes the door with his scythe. Geoffrey, who is Marketing Director of Uro-Pacific Ltd, opens the door. From inside the house
comes the sound of a dinner party.]
Geoffrey: Yes?
[Pause. The Reaper breathes death-rattlingly.]
Is it about the hedge?
[More breathing.]
Look, I'm awfully sorry but...
Grim Reaper: I am the Grim Reaper.
Geoffrey: I am Death.
Geoffrey: Yes well, the thing is, we've got some people from America for dinner tonight...
[Geoffrey's wife, Angela is coming to see who is at the door. She calls:]
Angela: Who is it, darling?
Geoffrey: It's a Mr Death or something... he's come about the reaping... [To Reaper.] I don't think we need any at the moment.
Angela: [appearing] Hallo. Well don't leave him hanging around outside darling, ask him in.
Geoffrey: Darling, I don't think it's quite the moment...
Angela: Do come in, come along in, come and have a drink, do. Come on...
[She returns to her guests.]
It's one of the little men from the village... Do come in, please. This is Howard Katzenberg from Philadelphia...
Katzenberg: Hi.
Angela: And his wife, Debbie.
Debbie: Hallo there.
Angela: And these are the Portland-Smythes, Jeremy and Fiona.
Fiona: Good evening.
Angela: This is Mr Death. Well do get Mr Death a drink, darling.
Angela: Mr Death is a reaper.
Grim Reaper: The Grim Reaper.
Angela: Hardly surprising in this weather, ha ha ha...
Katzenberg: So you still reap around here do you, Mr Death?
Grim Reaper: I am the Grim Reaper.
Geoffrey: [sotto voce] That's about all he says... [Loudly] There's your drink, Mr Death.
Angela: Do sit down.
Debbie: We were just talking about some of the awful problems facing the -
[The Grim Reaper knocks the glass off the table. Startled
silence.]
Angela: Would you prefer white? I'm afraid we don't have any beer.
Jeremy: The Stilton's awfully good.
Grim Reaper: I am not of this world.
[He walks into the middle of the table. There is a sharp intake of breath all round.]
Geoffrey: Good Lord!
[The penny is beginning to drop.]
Grim Reaper: I am Death."
Guilherme Oliveira Martins
|
sábado, fevereiro 19, 2005
|
|